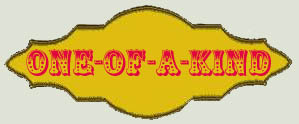 This is indisputably one of, if not, THE, finest antique billiard tables in existence. After extensive provenance research, we have confidently concluded that this incredible one-of-a-kind pocket billiard table was the actual "trophy" awarded to Cyrille Dion for being the champion of the very first WORLD billiard tournament in 1878 in Albany, NY. It is a 5 x 10 ft. example of the absolutely finest old-world craftsmanship we've ever encountered in our 32 years in the antique billiard table business. It has been impeccably restored and plays outstanding pool. It is equipped, of course, with the finest Artimus cushions and Italian Simonis felt throughout. The railtops are gorgeous ebonized cherry wood with inlaid ivory diamonds and its still sports its unique and original gold-plated Brunswick & Balke Co. nameplate. Some of the table's hardware is gold plated as well as original! It has a 4-piece, one inch slate bed. It requires approx. 15 ft. x 20 ft. for the appropriate playing area. The price includes fully insured and highly qualified shipping to any US continental destination and we will assist the buyer in securing the most experienced assembly technicians avaialble in their respective location to the best of our ability. It literally doesn't get any better than this. Do someone a very kind favor and let them know about the availability this amazing piece of important antique furniture, this truly does represent a once in a lifetime opportunity to own the VERY BEST!

Check out the accessories page and see some of the matching racks, lights, and chairs that we have available to make your room complete.



Price: SALE PENDING


Go back to main list.